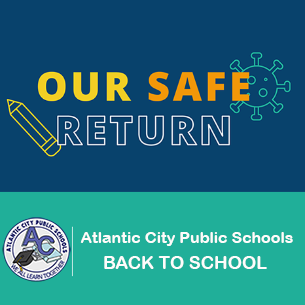 Plan for Safe Return to In-Person Instruction and Continuity of Service
This plan was developed with the requirements outlined in the NJDOE and CDC Guidance along with the school district's unique and locally developed protocols to ensure schools in the district reopen safely and are prepared to accommodate staff and students' unique needs. Atlantic City Public Schools also thanks the school community for their input through surveys.

To translate documents in your language - click on the 'Translate' button to the top right of our page.