Principal's Message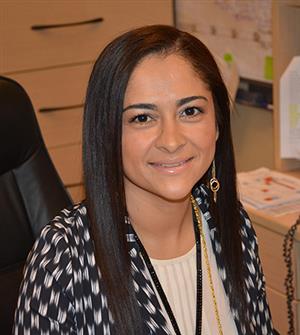 Welcome to the 2019-2020 school year! My name is Lina Gil and I am honored to introduce myself as the new principal of Pennsylvania Avenue School (PAS). I come to you with 19 years of experience as an educator. I have worked as a teacher, vice principal, and principal, but I consider my most important job to be that of a child advocate. I am excited to begin working with our students and look forward to the work we will do together to ensure their success. I can assure you that I share in this school community's commitment to caring for our children while creating a safe learning environment where all students have a sense of belonging. Here at the PAS, we believe high expectations yield academic achievement for all students! Our focus will always be what's in the best interest of children and the school community.
Along with the teachers and staff, I will work hard to get to know our children, our families, our community, and the unique needs of our school. I believe wholeheartedly that every student deserves a quality education and that only happens when the school and the families work together for the best interest of our children. This year is going to be amazing as we continue to provide academic experiences for our students that are rigorous, relevant, and help them build relationships while making real-world connections. As your Principal, it is important to me that everyone who steps through our doors-teachers, students and parents-are excited to be here! This attitude enables us to meet the challenges of academic excellence in a positive, fun, and nurturing environment.
I am truly honored to be given this opportunity and look forward to meeting all of you. Please do not hesitate to contact me with any questions, concerns, or ideas you would like to share.
Yours in Education,
Ms. Lina Gil
Assistant Principal's Message

I hope your summer break gave you time to relax with family and friends, to experience educational adventures outside the classroom, and to prepare for another year of academic success. I have been working with the district for the past 15 years as a teacher, a coach and the past 5 years as an Assistant Principal. I'm inspired by the Pennsylvania Avenue motto, "STARS on the Horizon: Students & Teachers Achieving Rigor & Success"!
My educational philosophy is simple, learning is central to everything we do. As a learning community, every member of our family is a life-long learner. As staff, we continuously seek to improve our practice and support students in the best ways possible. I believe that all students are challenged to reach their potentials and soar high in their achievement. I believe that a school should tailor the learning experience so that each child has the opportunity to flourish through building on their learning experiences in meaningful ways. I believe that we should ensure that we cater for individual student abilities and learning styles through a method called differentiation. We aim to ensure that each student has the means to maximize their true potential in a meaningful and supportive context.
I believe parents are a vital part of the Pennsylvania Avenue School. Their contributions are invaluable to the school through support of school activities. I believe it is the goal of the Pennsylvania Avenue family to work with parents to create a rich learning environment for all students. I believe education is a joint venture between school and home. As we work with our students to help them learn about the world around them through the curriculum, we very much appreciate the support that parents give their children at home as they strive to reach their learning goals. The foundation of a successful school is the cooperation between the students, staff, parents and community. I look forward to working with parents and develop a relationship that will assist in the growth of our students.
Mrs. Brook Challender